6th December,2011 a new milestone at Dhaka Airport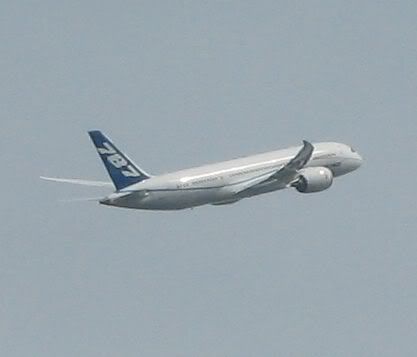 Really! Do we lucky? If so, I will say "Yes". First ever a newly test flight landed in Dhaka that take-off from Boeing Field. It sets a world-circling speed about 42hours and 27minutes, non-stop (19,830 km) making a new world record and greater distance than Airbus-A330 (16,903 km) in 2002.
All Nippon Airways will soon launch with this newly flight to new destination soon.
Why is Boeing 787 popular?
The reason is that it is the most comfortable and fuel efficiency plane in aviation history.
Source: Travel Correspondent and Photo by
Photo-bucket
.