Shopping In Bangladesh
(Changing Life Style To A New One)
Really, every body loves to shop in Dubai. It is true that Dubai is a great place to shop. However, you are not really get any excitement from whole seller. Usually, in Dubai, all the retailer collect goods from different countries and sell to foreigner at very high price.
However, Shopping in Bangladesh will be really an exotic one like Egypt. Bangladesh has developed its garments sector tremendously and its main competitive is China and India. In the mean time, I would like to remind you that all international malls take high price quality clothes from Bangladesh due to its excellent than any country can provide. Not only this, here labor cost is very low compare to any parts of the world.
I was writing about our success at making clothes. However, we have also other success such as pure leather shoes and jackets, Plastic products, Battery (from AAA to Hybrid size), Medicines, Small car parts and its any lubricants, Motor cycles, Electrical and Electronic Assembly and Manufacture (comparable to Japanese 0% defects), Motor vehicles Assembly (Manufacture will soon start) and so on.
As all rounder manufacture and distributor, we have done great success. Now, let me write market place in Bangladesh.
There are about hundreds of shopping malls, huts, places, markets etc in Bangladesh. The newest shopping mall will be
Jamuna Future Park
, this will be giant mall in South Asia (despite poor Economy). Although, due to political unstable in Bangladesh, the mall is very late open after beginning its construction 2002. However, it will soon open with its own generating plants. It has about 4300 shops with 5000 ample car parking spaces. This mall has established mosque, five star hotel, world class hospital and so on. This would be really a great entertainment arrangement for tourism sector in Bangladesh.
Now, let me proceed to another country's great shopping mall "
Bashundhara City
". Yes, this is now really great shopping mall in South Asia. It has about 2500 shops and about 500 car parking spaces. I have visited in many Asian countries but this mall is really exotic in terms of its design and model. The mall has three extra facilities such as roof top garden cafe and food courts, mini theme park and a cinema hall. Teenagers in Bangladesh have already upload their life style 100 step up due to this western supported mall. Not only this, according to a source, teenagers in Bangladesh are now comparable to Muslim Turkish western type due to its new life style. Life style has developed due to selling of Western clothes like bees in most of the shops. Teenager girls are now enjoying shopping here due to world class dresses and cosmetic available here. Kids also loves to be here to buy new style clothes. So, it is much faster teens develop area than in India, Pakistan, Sri Lanka etc. Teen girls freely roam with their male partners with no barrier any more. So, you can enjoy shopping like them. Here, you can buy all western modern clothes that export to Wall Mart, Text Mart etc.
Eastern Plaza
is one of the turning more shopping plaza in Bangladesh history. This plaza helps to enhance more upcoming malls in Bangladesh. Here, you can enjoy like any mall in Dhaka city with all facilities. You can buy all types of product.
There are also about other shopping malls or plaza in Bangladesh such as
Karnafuly City Garden
,
DCC Market
,
Gulshan-2
,
Dhaka City Corporation Market
,
Gulshan-1
,
Police Plaza Concord
,
Mascot Plaza
,Pink City,
Gulshan-2
,
BCS Computer City
,
Aagargaon
,
Rajluxmi Complex
,
Uttara
,,
Rapa Plaza
,
Mirpur Road
,
Navana Shopping Center
,
Gulshan-1
,
Navana Shopping Center
,
Gulshan-1
,etc.
Although there are many boutique where you will get all pure Bangladeshi dresses. Not only this, you will also get many local made home decorated item from different shops including Aarong (Bangladeshi Chain Shop In The World with 1 franchise in London).
Next time I will discuss about some more good shops in Bangladesh.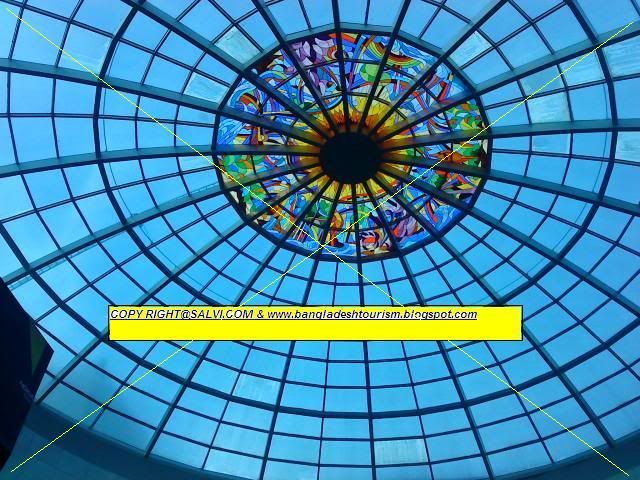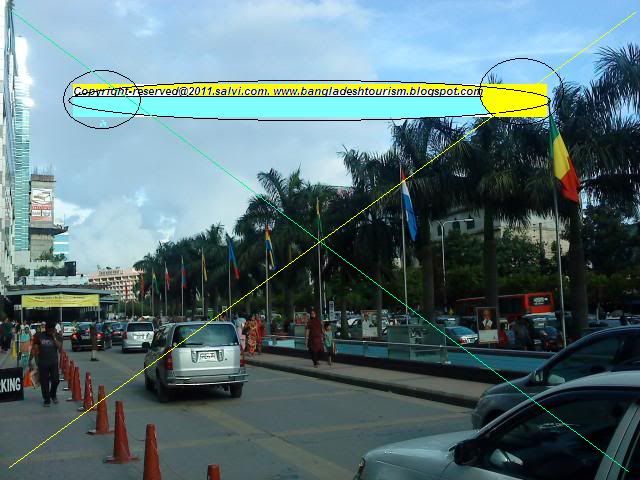 photo by salvi